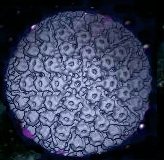 Welcome to my website
Finally I started to set up my image gallery where I am presenting pictures of various lymphotropic herpesviruses using electron microscopy, immuno electron microscopy and immuno fluorescence microscopy. I am going to add more pictures every week or when I get time for scanning in the pictures. These pictures were taken on cell lines available in my laboratory and using monoclonal antibodies developed in my lab.The herpesvirus information page will be added soon.
The Flash 4 program ( virtual microscope) for fluorescence and electronmicroscopic pictures will be added (finally it start to work), which will allow to view the pictures, presented in the image gallery, at various magnifications and to move around in the picture.
The web page containing various protocols will also be updated regularly. Link to this page is available from my research page.
I also added an link to a gallery page to one of my college who using jellyfish as developmental model for study of thyroid hormones

Please check back soon!

This page has been visited
times.

Last updated: 05/14/0701 Added new pictures to HHV6 gallery.
Below is the test picture for Flash5. If you do not see the clock you need to download the latest Flash player.